20+ years of luxury homes by locals.
Dunning Custom Homes is a Pittsboro, North Carolina-based custom home builder specializing in unique, high-end projects. We partner with discerning individuals, partners, and families throughout Orange, Chatham, and Wake counties to produce inspired, one-of-a-kind outcomes.
President John Dunning has built a reputation for his attention to detail, unique aesthetic solutions, and honest, collaborative process. He is a trusted design-build partner for any residential construction project.
Meet John Dunning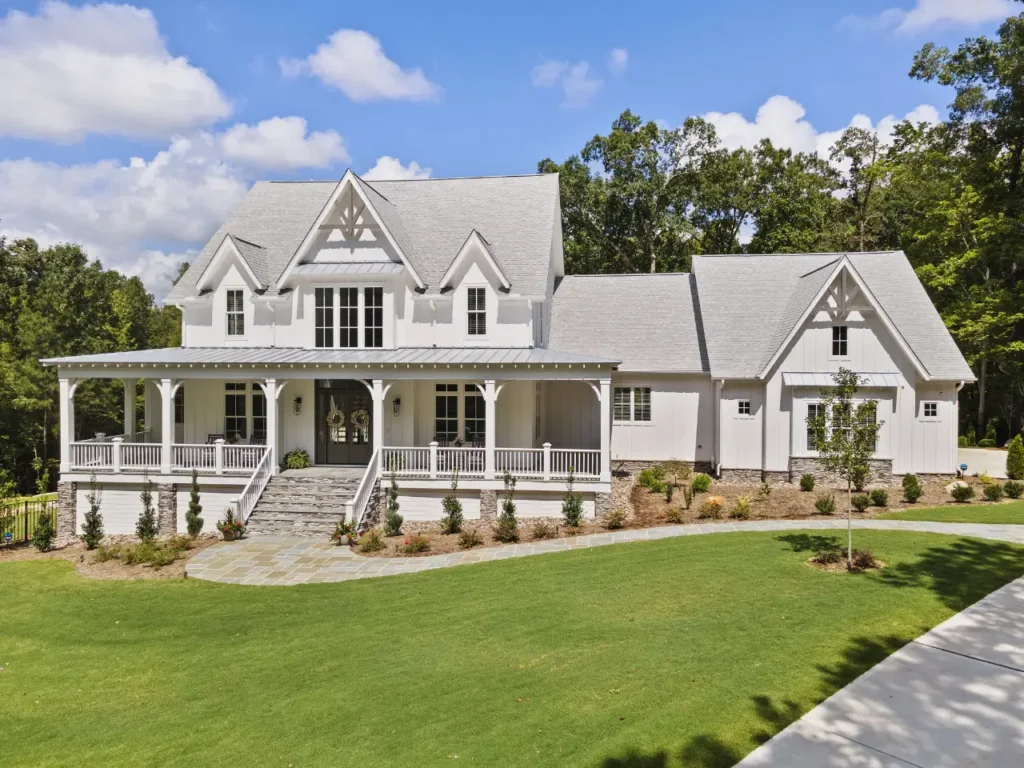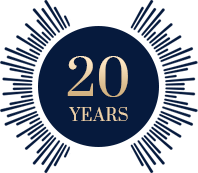 Exceptional client service is at the heart of
Dunning Custom Homes
and one of the many advantages of working with an agile team.
Award-winning results, driven by your vision.
Be the star of your dream home production with Dunning's collaborative and flexible design-build process. From architecture and design to construction and material selection, the Dunning team offers local, straightforward guidance to ensure your dream home becomes a reality in a timely, predictable, and budget-conscious manner.
Learn About Design-Build
We recently built a custom home in Pittsboro, NC with Dunning Custom Homes. John Lucas Dunning was the lead on our project. He was always professional and friendly. He really understood the style we were going for in our design and brought creative ideas to our project that made our home even more unique.

I know I wasn't an easy client and he always rolled with the punches with a smile on his face. He has kept in touch with us post closing to tackle anything that has popped up that was less than perfect. We could tell he took a lot of pride in the project and wanted us to love our home. We are extremely happy with how our custom home turned out!

MAGGIE BORUMPITTSBORO, NC
I recently had the pleasure of working with Dunning Custom Homes and I cannot recommend them enough. From start to finish, the entire team was incredibly professional, knowledgeable, and dedicated to delivering a high-quality home building experience.

Throughout the process, the team at Dunning Custom Homes made sure to keep me informed and involved in every step of the process. They were always available to answer any questions or concerns I had and went above and beyond to ensure that my vision for my dream home was brought to life.

SALENA GAIENNIEPITTSBORO, NC
We just closed on our new home at 144 Kenwood Lane built by Dunning Custom Homes (DCH). This is our fifth new-build so we've been around the block, so to speak. As with all home builders there are bound to be problems along the way especially in a higher end custom home. And what you look for is a builder with whom you can trust to fix whatever comes along. And DCH gained our trust.

STEVE AND DEBBIE MACQUEENPITTSBORO, NC
I am so glad I chose Dunning Custom Homes to build my home. It was wonderful to work with the whole Dunning family on my project, with John, his wife, his sister, and his son all playing a vital role. As a local business owner myself, it warmed my heart to support this lovely Chatham County family through the building of my dream home. I was constantly reminded that their specialty is building custom homes as they brought so many unique ideas to the project that I would have never considered on my own. Those special touches are what I most enjoy now that I am making this house a home. I have always heard that building a house is hard and stressful. However, the only hard and stressful part for me was when the house was done, and I knew it was up to me to do the rest: unpacking, furnishing, and decorating. That speaks volumes to how well the Dunning family took care of every step of the building process so I didn't have to worry.

MELINDA FITZGERALDPITTSBORO, NC
"During a recent transfer to Chapel Hill, our search for a new home quickly came to an end when we found our Parade of Homes winner by Dunning Custom Homes. After looking at several homes in the area, we were immediately impressed with the style, attention to detail and quality of construction which were obvious in our new home"

DAVID AND DEBBIE EWINGCHAPEL HILL, NC
"John was able to give us straight forward advice about construction and material choices with an eye to helping us stay on budget. We were delighted with the quality of construction and the craftsmanship of his crews as well as several aesthetic solutions John personally designed"

JOHN AND KIM CLARKECHAPEL HILL, NC
"John possess qualities that are very rare in the housing industry. The result for us is a beautiful home that five months after we have moved in is still getting rave reviews. The craftsmanship and attention to detail of his subcontractors is excellent. John pays great attention to details, provided us many ideas and solutions and was always open to our ideas as well. You will not find a better builder to partner with than John."

JOHN AND DIANE LAVIGNEGOVERNORS CLUB
"John was incredibly involved in the entire process from the smallest details to the big picture. He continually educated us on the building process, listened to us and made it a point to construct a home that reflected our design style while continually making suggestions and improvements to the plan that would keep us within budget, yet enhance the craftsmanship of our home"

KIRSTEN AND GARY ZELHOFCHAPEL HILL, NC
"I have seldom seen anyone in any profession or business venture exhibit the kind of enthusiasm and deep concern for both his clients and the finished work product as ...demonstrated by John Dunning. John has integrity to the core and we could have built this entire house on a handshake"

DAVID AND MARILYN OERMANNNORTH CAROLINA
"John has a strong relationship with trades and subcontractors and pointed us to vendors who were knowledgeable, and trustworthy. John was available for questions throughout the entire building process and maintained a hands-on approach that made us feel we were in good hands. The attention to detail paid to our home continues to impress our friends and family"

JOHN & LINDA HAYDUKCHAPEL HILL, NC
Custom-built where and how it suits you
Build on your lot, in a community, or find the perfect piece of North Carolina land with the support of our team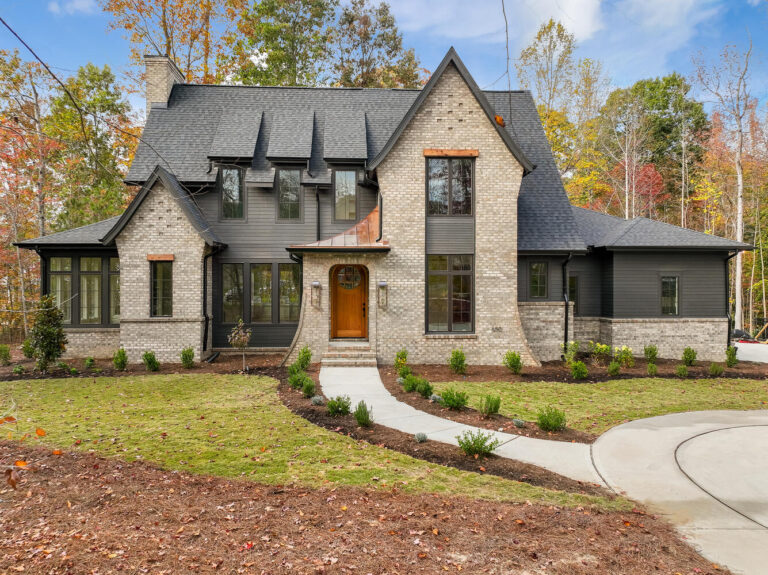 Nestled in privacy,
or in the heart of community
Experience what makes a Dunning home different.
Innovative Aesthetic
Custom-crafted by the Dunning team to match your unique taste.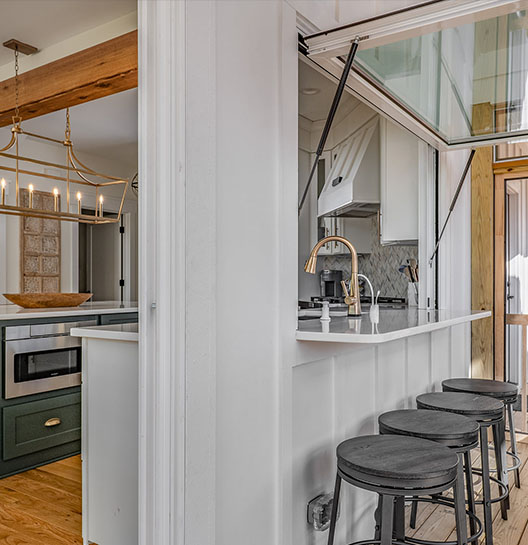 Modern Craftsmanship
The finest materials available to match a timeless structure and finish.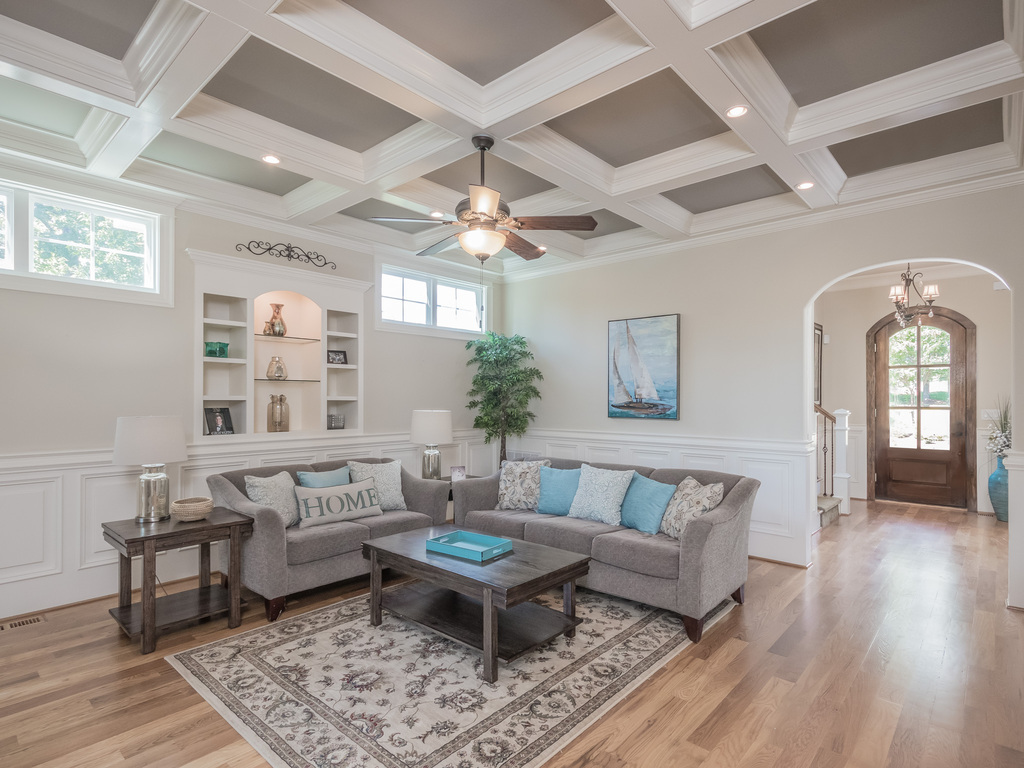 Product Excellence
A meticulous and reliable partner worthy of building your masterpiece